Open Path started in 2015 as a custom software development project for the City of Boston: They were looking to create a better way to manage coordinated access to housing, and to support CoC-wide reporting from data combined from multiple HMIS installations.
They also had a powerful vision of creating a shared and collaboratively supported resource. They agreed to release the entire project under the "copyleft" GPLv3 license — making the code freely available to all, with a stipulation that contributions and derived work also be released under GPLv3.
Today, Boston still actively uses and substantially contributes to the platform — as do many other organization nationwide. The result is every component, feature, and function in Open Path has a story behind it.
Coordinated Access to Housing
CAS was the first component developed. The City of Boston was looking to create a data-informed system to support efficient, fair, and transparent processes to match individuals to housing opportunities — initially focusing on referrals for the most vulnerable population to Permanent Supportive Housing. It also was intentionally conceived as a shared technology resource, and the founding project to be released under an open source license model.
Integrated Data Warehouse
The warehouse platform also started as a City of Boston initiative, in 2016. The city needed to combine records from multiple HMISs across the CoC for unified reporting, case management, and coordinated entry. Boston Health Care for the Homeless Program then expanded the platform into a "Care Hub" to support their role as a MassHealth Behavioral Health Community Partner, bringing in electronic health records (appointments, medications, assessments, case notes, and more) to support care teams across medical, behavioral health, and homeless service providers. Today, that Care Hub also serves as a clearinghouse for generating related Medicaid claims records.
Homeless Management Information System (HMIS)
Until recently, Open Path provided solutions only for where traditional HMIS implementations failed — the innovative data integration, coordinated care, and reporting features not in HMIS. That changed when Allegheny County Department of Human Services of Pennsylvania looked to expand the platform to include data entry tools for service providers: workflows to collect assessments, record services, manage enrollments, accept referrals, and more.
Allegheny County DHS wanted to create a highly usable HMIS that could integrate within their existing data ecosystem, tying into external coordinated entry and referral applications, and their enterprise financial asset management system. Already using Open Path to generate HUD-required reports, DHS invested in building out the platform so it could help both them and others — to "pay forward" the benefits they gleaned from the other open source Open Path components. Today, Allegheny County DHS uses Open Path as their HMIS, as do other CoCs across America.
The organizations who use and/or have contributed funding that directly resulted in feature development continue to grow!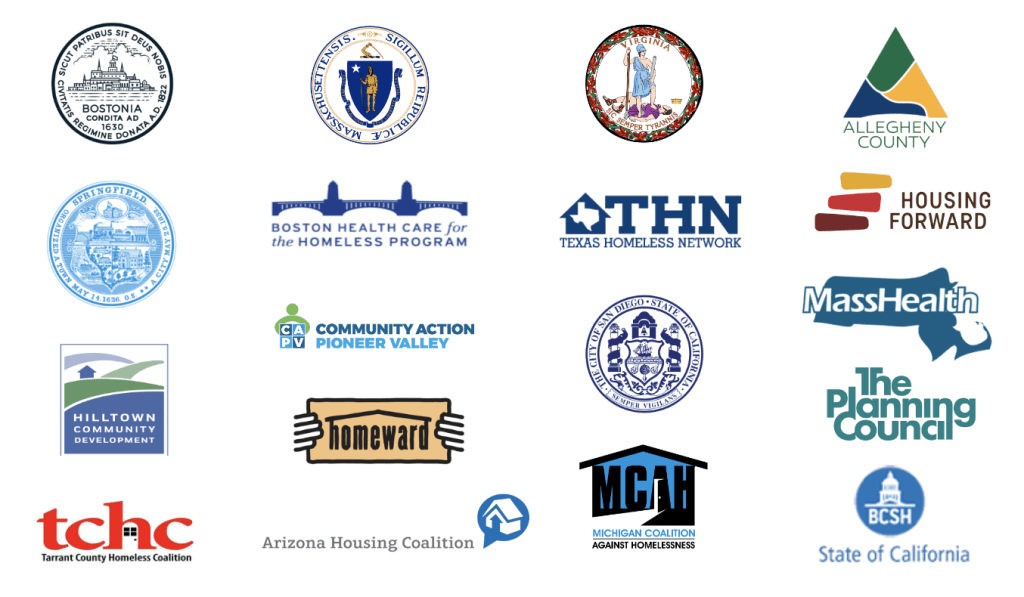 If you have questions or would like to schedule a demo, let us know!