Global Real Estate Sustainability Benchmarks (GRESB)
Measuring the sustainability performance of $2.3 trillion in real estate holdings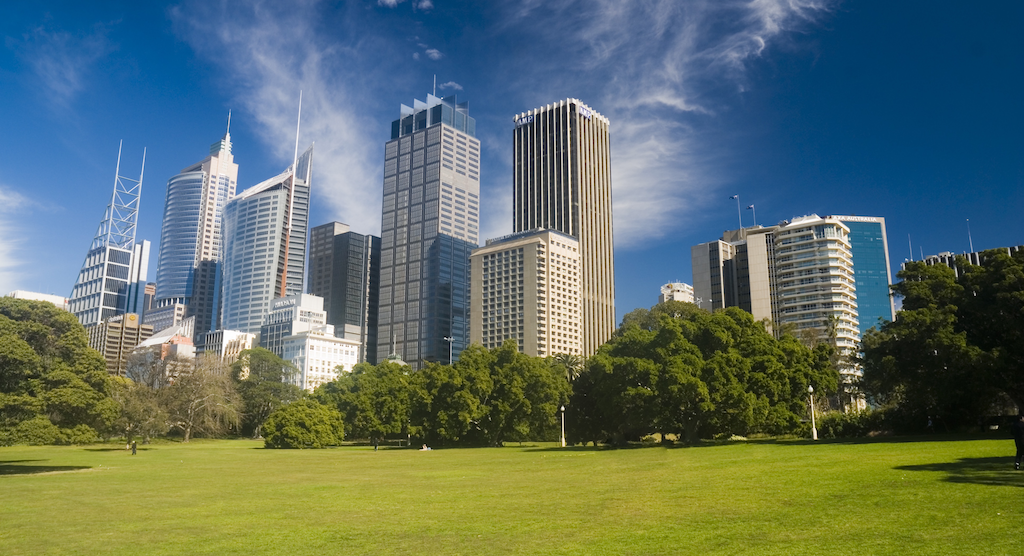 GRESB is an industry-driven organization committed to assessing the ESG performance of real estate assets globally, including real estate portfolios and infrastructure.
To provide institutional investors an accurate measure of the sustainability of global real estate portfolios.
A lever for transforming global markets to prize the financial benefits of environmental sustainability.
"Michael and his team have developed a data portal and analysis tools that are cutting-edge, allowing the global real estate industry to better understand the sustainability performance of their investments. Green River is, in my opinion, among the world leaders in smart data visualization."
NILS KOK
Co-founder and Executive Director of GRESB

The process of analyzing the ESG (environmental, social, and governance) components of a given asset requires that GRESB gathers reams of complex sustainability data. 
The technology we built provides them the platform and verification tools essential to their game-changing benchmarks. In 2016 alone, they reported on 2.8 trillion dollars worth of assets. 
In order to educate and inform investors with unique interests and queries, GRESB needed a way to visualize all of their information for a wide range of user preferences. 
One of our jobs was to package the manifold aspects and statistical measures of a real estate portfolio's rating "scorecard" in a way that shows individual performance against peer groups and benchmarks.
The design and development team worked remotely at various locations in the eastern United States while interacting with a client in Western Europe. Technology and flexible work hours ensured that interaction between team members happened constantly, regardless of distance and time zone. 
On-site meetings, in Vermont and in Amsterdam, were extremely helpful in allowing the team members to connect face to face and also, of course, have a little fun. Green River especially enjoyed this project because it required the broad range of UX design, systems design, analytic computation, application development, and data visualization expertise that we're proud to offer.
Green River began working with GRESB when they were founded in 2009 and have remained their technology partners as they've been rapidly expanding ever since.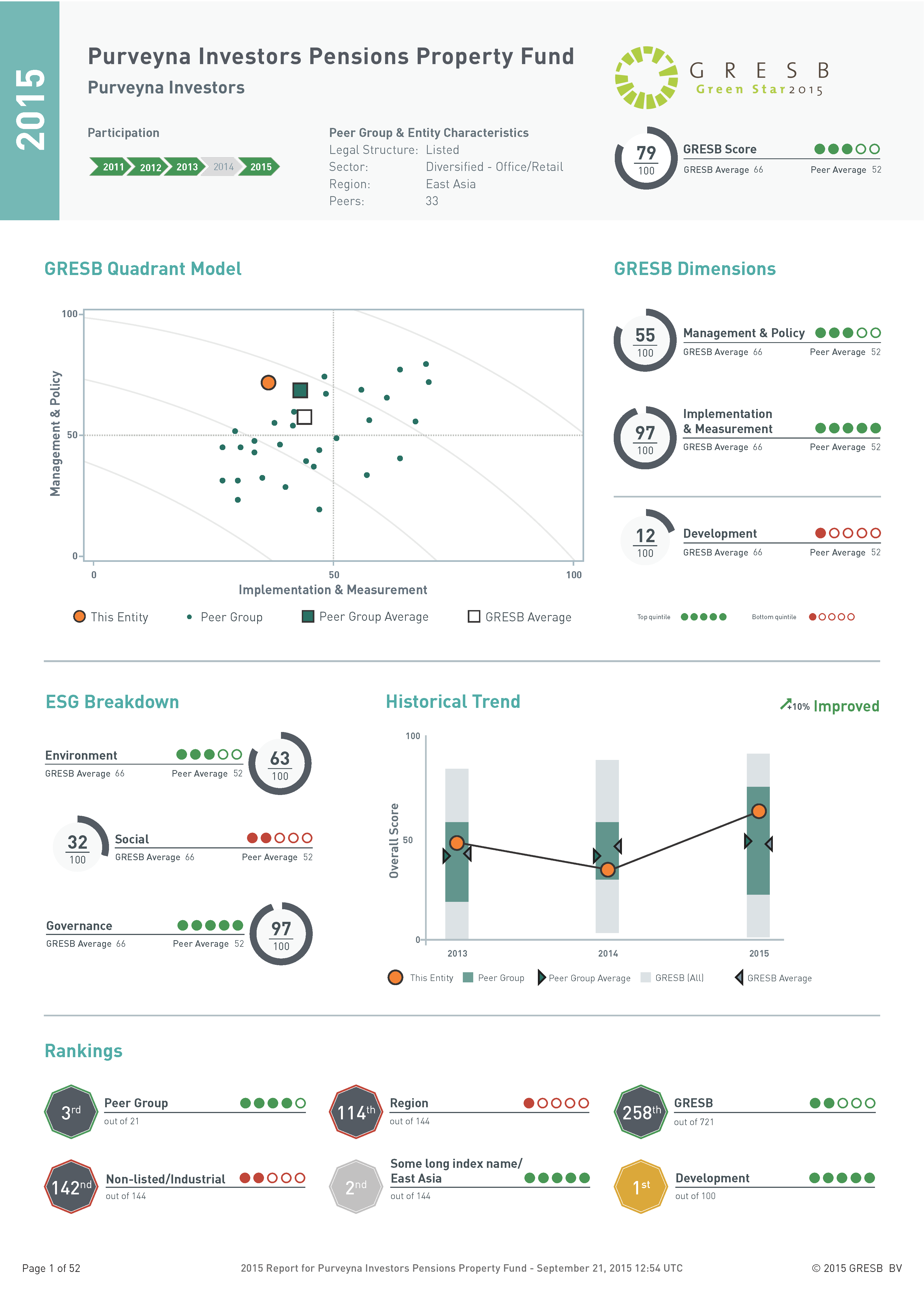 Linking the economic gain of environmental sustainability with the power of large-scale finance has significantly affected worldwide advocates of "green" building. Moreover, the success of GRESB's benchmarking reports has quickly begun to turn the tide on real estate asset sustainability. 
Thanks to GRESB, owners and managers now have an incentive to take greater care of their assets under ESG guidance. 
Most important of all, GRESB is a leading example of how to align investor value with ESG principles. 
By leveraging quality management as a surrogate for ESG performance, GRESB's ratings framework makes progressive change highly profitable.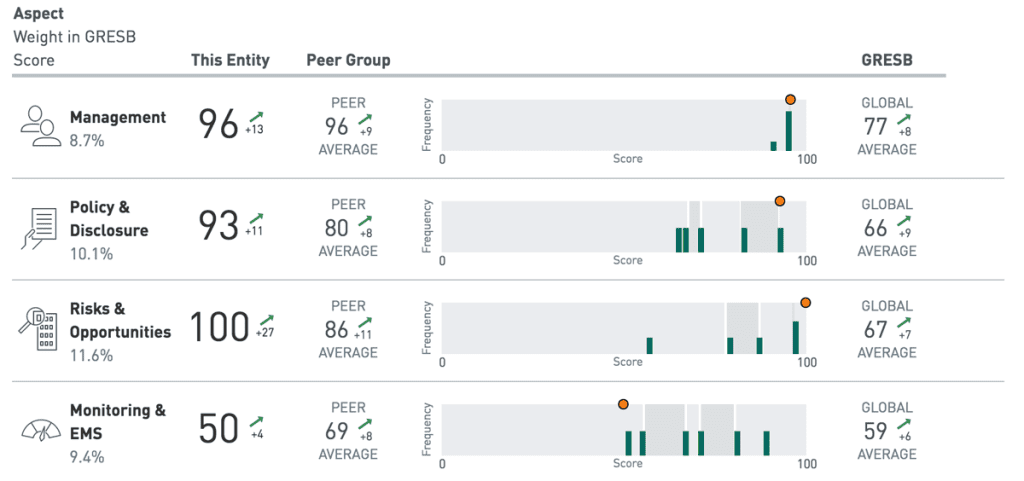 One of the significant challenges in this project was to come up with visualizations that best present complex analyses of the collected sustainability data. GRESB users have a diverse set of needs resulting in varied ways users want to look at the same data. The design needed to accommodate all those needs while remaining easy to use. In addition, the entire design must produce high quality printed reports showing the identical visualizations. 
We reviewed design iterations with GRESB users to learn which visualizations are most useful and which were difficult to interpret. We have been able to adjust design based on this invaluable feedback.
"…the release of this portal is the most dramatic step forward GRESB has taken in the recent past, and represents incredible effort from the entire Green River team."
ULRICH SCHARF
Title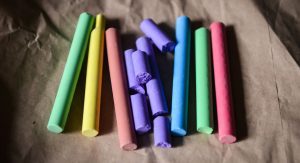 Improving urban school systems through the innovative orchestration of resources
Have questions? Want to talk? We'd love to hear from you.