Education Resource Strategies (ERS)
Interactive modeling and planning tools for school administrators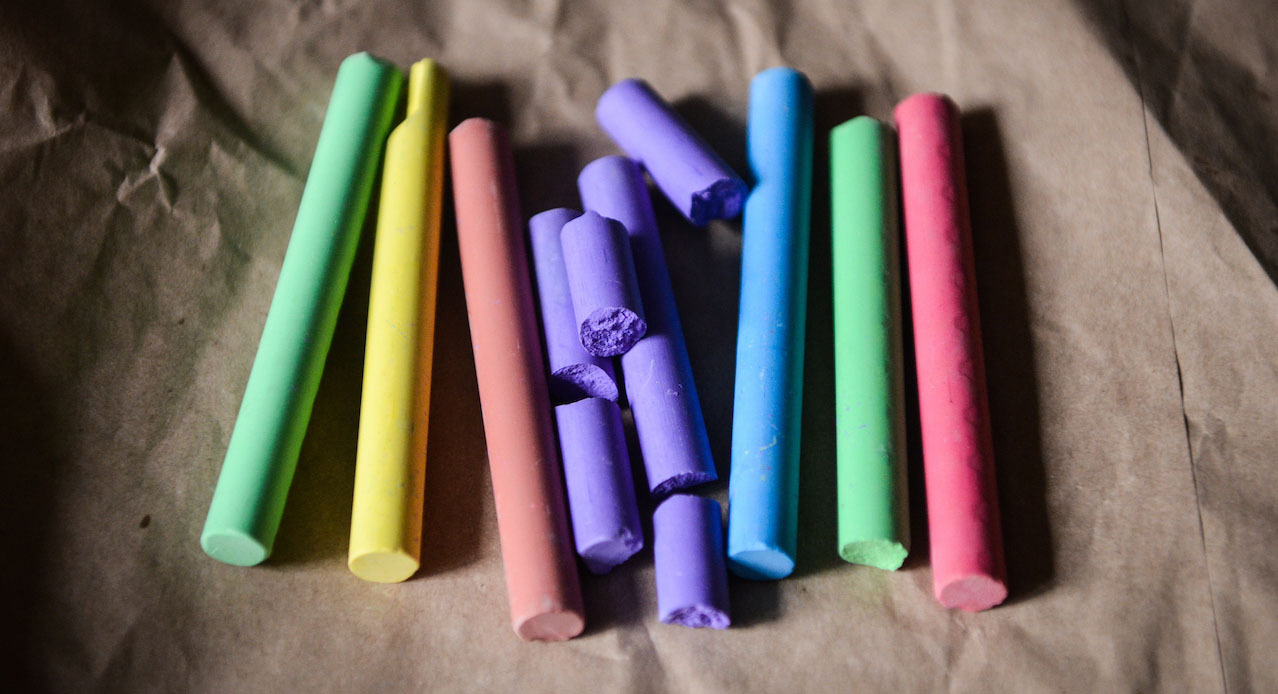 Education Resource Strategies is a non-profit organization dedicated to improving urban school systems. Through research, direct consulting engagements with state and local school districts, and community outreach, ERS is transforming how the critical resources of people, time, and money are organized in public education.
To transform how urban school systems organize resources—people, time, technology, and money—so that every school can succeed for every student.
In a critical time for American public schools, when students are expected to perform higher than ever while school budgets go through continuous upheaval, ERStrategies.org offers five online tools and a deep library of whitepapers to support education delivery with a focus on resource allocation and ongoing monitoring.
"The school design team is over the moon… [the latest tool upgrade] helped them convey the breadth of how ERS thinks about school design in a structured and organized way."
KRISTAN SINGLETON
Director of Tools and Technologies
Founded in response to the 2008 recession, ERS specializes in helping schools preserve a positive student experience despite major budget downturns. From the outset, they knew that their consulting work required specific tools.

ERS leveraged paper worksheets, as well as complex spreadsheet-based calculators. But the inherent limitations of even the most polished Excel file are profound, especially in comparison to the interface—the clarity of intended use and outcome—and the collaborative capabilities of a customized web-based application.

For Green River, the magic started when we began collaborating with ERS around how to bring guided financial modeling directly to education system administrators at the school, district, and state level. Bundled into their budgeting tools are student-centered educational theories and strategies. Administrators and teachers using the tools are exposed to new thinking and served opportunities for actionable changes in their school.
While the economic pressures on public schools have since lessened, budgeting a district with regard to enriching student experience will never be an easy task. It was our job to distill ERS' wealth of theory and math into interfaces for modeling school budget options that would be fun to use. The ultimate goal? Reproduce their nuanced and data heavy models into a friendly consumable format that would automatically attract users.
Along with other things, ERS uses a physical playing card version of School Budget Hold 'Em. In a consulting engagement with a district, they prepare a deck of paper cards to "play with" to facilitate planning, and model options and tradeoffs.

For us at Green River, working with ERS on an online version of this physical system was a classic design challenge: how would we preserve the experience of an in-person game in an online application, keeping the tactile engagement of shuffling options, while removing the player's burden of calculating the detailed financial impact of specific moves played?

Taking school budgeting beyond the spreadsheet and mind-dizzying statistical analyses, School Budget Hold 'Em makes the "game" of balancing district spending concrete and accessible so that actual problem-solving can get underway faster and with less distress.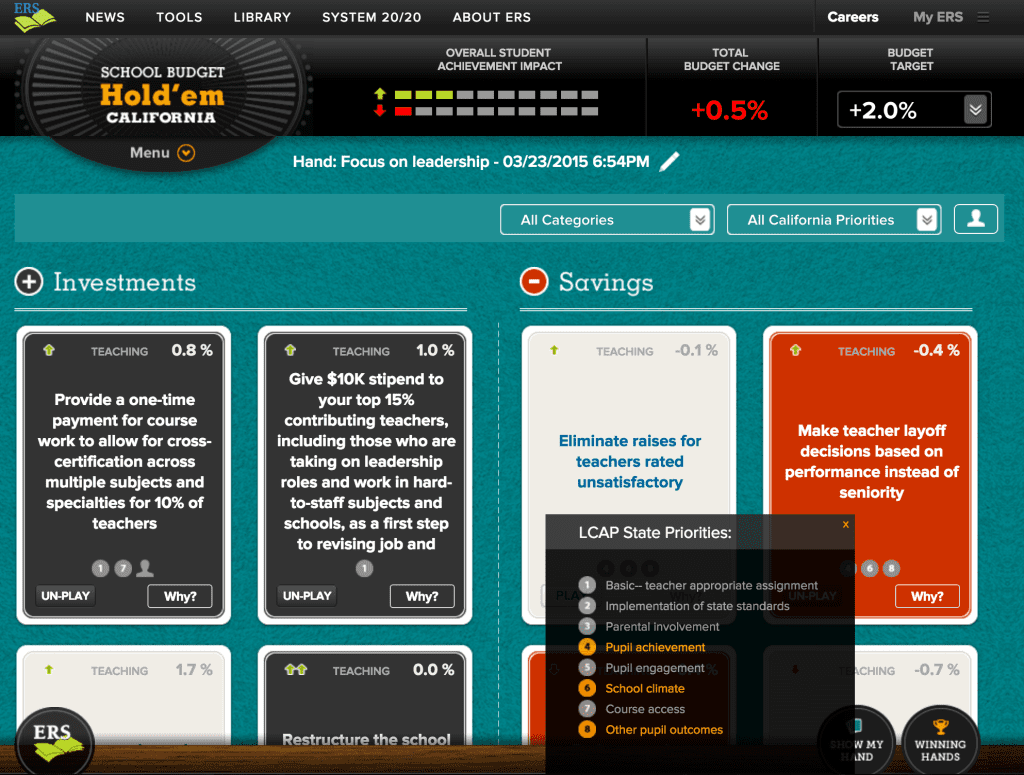 The custom CMS we developed for ERS has given them the ability to fine-tune search results, select content to feature in related content carousels, track visits by account holders separately from site guests, and manage tiered access across different kinds of users.
On this screen are the School Budget Hold 'Em playing cards that admins and teachers can use to try their hand at modeling budgets.
ERS' inviting online tools help school organizers visualize how changes in budget affect all people in the educational chain.
Digitized, School Budget Hold 'Em is a simple and effective way for users to save, share, and collaborate on hands of cards in an online format.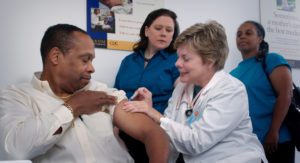 Empowering residents and medical professionals with comprehensive, up-to-date, and actionable public health and COVID-19 data
Have questions? Want to talk? We'd love to hear from you.