Software and data systems are critical to the operations of all modern organizations. In places where technology is deeply enmeshed in the delivery of mission, the options for commercial off-the-shelf ("COTS") platforms can be limiting.
From non-profits to government, Green River designs, develops, and provides ongoing support for custom platforms for data analysis, agency integration, and continuous improvement in a range of sectors.  
For decades, Green River has provided custom solutions for global supply chain verification and risk analysis, primarily for coffee sourcing and electronics manufacturing. We've built tools for data collection and audit activities in the field, managing and resolving findings and compliance issues within a continuous improvement model, and delivering analyses of potential human labor, political, and environmental risks.
Since 2000, Green River has been a technology partner for organizations worldwide promoting sustainability within the built environment. Our experience with data ingestion and systems integration allows us to create reliable platforms for rating, measurement, and reporting — and we understand building performance models, portfolio assessment calculations, and how financial details play into achieving outcomes.
Education is a cornerstone of an equitable society. We have a long history of building software for K-12 education, teacher professional development, and district resource management. We implement assessment and performance improvement frameworks, tools to support independent experiential learning, and models for forecasting the impact of school system investment.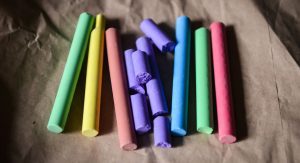 Improving urban school systems through the innovative orchestration of resources
Have questions? Want to talk? We'd love to hear from you.